AMAD Committee Meeting
Notices of Meeting include information about the subject matter to be examined by the committee and date, time and place of the meeting, as well as a list of any witnesses scheduled to appear. The Evidence is the edited and revised transcript of what is said before a committee. The Minutes of Proceedings are the official record of the business conducted by the committee at a sitting.
For an advanced search, use Publication Search tool.
If you have any questions or comments regarding the accessibility of this publication, please contact us at accessible@parl.gc.ca.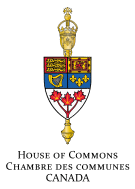 Minutes of Proceedings
44th Parliament, 1st Session
Tuesday, September 20, 2022
,
6:31 p.m. to 7:06 p.m.
In Camera
Presiding
Library of Parliament
• Marlisa Tiedemann, Analyst
The committee proceeded to the consideration of matters related to committee business.
It was agreed, — That the Second Report from the Subcommittee on Agenda and Procedure, as amended, which read as follows, be concurred in:
Your subcommittee met on Monday, June 20, 2022, to consider the business of the committee and agreed to make the following recommendations:
1. That the themes be studied in the following order: six more hours on mental illness, five more hours on palliative care, six more hours on advance requests, five more hours on mature minors and five more hours on disabilities;
2. That the final report of the committee be approximately 15,000 to 20,000 words;
3. That committee members should submit the names of suggested witnesses to committee staff by the end of July 2022;
4. That the co-chairs work to seek an extension of the committee's order of reference from the House of Commons and the Senate to Friday, February 17, 2023.
At 7:06 p.m., the committee adjourned to the call of the Chair.