DEDC Committee Meeting
Notices of Meeting include information about the subject matter to be examined by the committee and date, time and place of the meeting, as well as a list of any witnesses scheduled to appear. The Evidence is the edited and revised transcript of what is said before a committee. The Minutes of Proceedings are the official record of the business conducted by the committee at a sitting.
For an advanced search, use Publication Search tool.
If you have any questions or comments regarding the accessibility of this publication, please contact us at accessible@parl.gc.ca.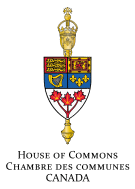 ---
• Hon. Marco Mendicino, P.C., M.P., Minister of Public Safety
Canada Border Services Agency
• Ted Gallivan, Executive Vice-President
Canadian Security Intelligence Service
• David Vigneault, Director
Department of Public Safety and Emergency Preparedness
• Rob Stewart, Deputy Minister
Royal Canadian Mounted Police
• Brenda Lucki, Commissioner
---
• Hon. David Lametti, P.C., M.P., Minister of Justice
Department of Justice
• François Daigle, Deputy Minister of Justice and Deputy Attorney General of Canada
• Samantha Maislin Dickson, Assistant Deputy Minister, Public Safety, Defence and Immigration Portfolio
• Jenifer Aitken, Acting Assistant Deputy Minister, Central Agencies Portfolio
• Heather Watts, Deputy Director General and General Counsel, Human Rights Law Section
Joint clerks of the committee
Paul Cardegna (613-943-5275)
Mark Palmer (613-716-4845)
2022-04-26 9:17 a.m.