AMAD Committee Meeting
Notices of Meeting include information about the subject matter to be examined by the committee and date, time and place of the meeting, as well as a list of any witnesses scheduled to appear. The Evidence is the edited and revised transcript of what is said before a committee. The Minutes of Proceedings are the official record of the business conducted by the committee at a sitting.
For an advanced search, use Publication Search tool.
If you have any questions or comments regarding the accessibility of this publication, please contact us at accessible@parl.gc.ca.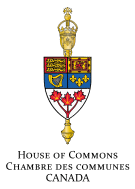 As an individual
• Dr. James Downar, Critical Care and Palliative Care Physician
• Dr. Pierre Viens, Family Physician

Amended
Canadian Society of Palliative Care Physicians
• Dr. Ebru Kaya, President, Canadian Society of Palliative Care Physicians and Associate Professor of Medicine, University of Toronto
As an individual
• Dr. Sandy Buchman, Chair and Medical Director, Freeman Centre for the Advancement of Palliative Care, North York General Hospital and Past President, Canadian Medical Association
• Dr. Harvey Max Chochinov, Distinguished Professor of Psychiatry, University of Manitoba
• Dr. Marjorie Tremblay, Physician
Joint clerks of the committee
Leif-Erik Aune (613-943-0390)
Andrea Mugny (343-550-7470)
2022-04-27 4:23 p.m.